Welcome to Elliol Maldives travel agency! We offer holidays in the Maldives, including beach, sun, sea, and visits to historical places. Our company is a tour operator and supplies tours and travel organizations for over fifty countries. We partner with leading tour operators in each country to ensure reliability and quality. Our website features a modern system for searching and booking tours, offering the best deals from a vast database. We cover various travel options like beach holidays, Liveaboards, paragliding, snorkeling, and more.
Our goal is to supply a pleasant, high-quality, and safe experience for our customers. We offer competitive prices by avoiding advertising costs and working online. You can choose your tour and make a reservation easily on our website. We supply comprehensive information and personalized service to meet all your needs. We have a wide range of accommodations, including luxury resorts and private islands. Our hotels and resorts offer five-star amenities and activities, ensuring a memorable stay.
The Maldives is a popular tourist destination with its natural beauty, historical sites, and diverse tour options. We offer early bird booking promotions for various holidays and recommend booking in advance for guaranteed availability and savings. The Maldives is in the Indian Ocean, close to Sri Lanka, and enjoys a hot and humid climate. With one thousand uninhabited islands, it offers a tranquil paradise for exploration. Our tours come with discounts of up to 7% and can be conveniently searched for and booked online. We cooperate with trusted travel agencies to ensure the highest quality of your trip. Enjoy a hassle-free and memorable vacation with Elliol Maldives travel agency!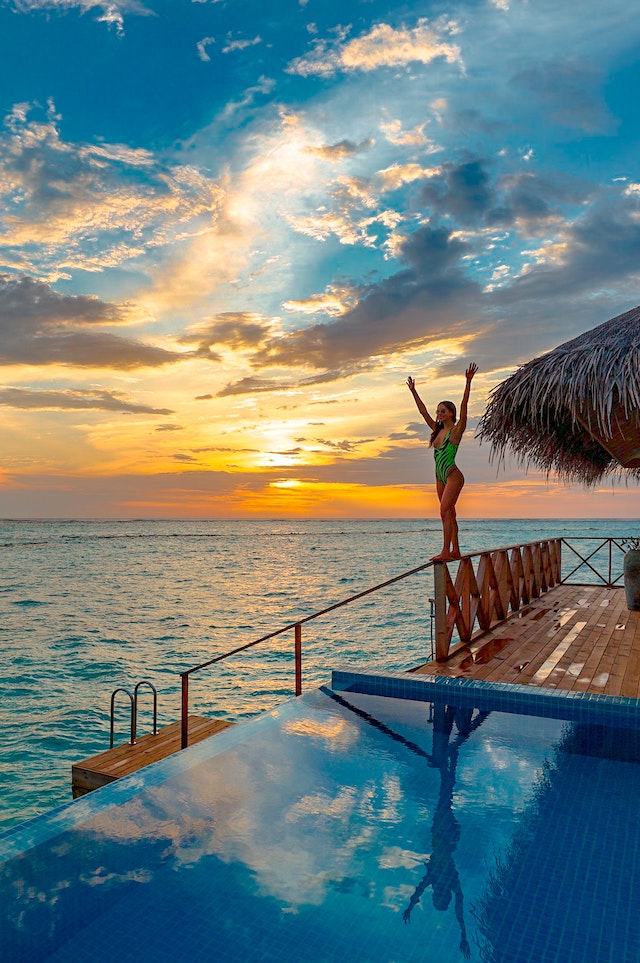 Here of our some clients say about our services. We are extremely happy to deal with you to choose your perfect vacation with us.
Musthw guide us for choose the best resort for our honeymoon and we were very happy with our decision. It's been our first time in Maldives and for both of us it was the best trip we ever had. Thank you Elliol Maldives.
Ema Cooper
Holland Canals
The best place to select your holiday in general. Chosen resort and food was amazing, the place had tons of activities to do. All workers at the resort were extremely nice.
Susan Day
Taipei
Everything, I'm a real hotel snob and was really impressed with how perfect everything was. the staff are so helpful, polite and genuinely want to go above and beyond for you. We got the best travel experience from Elliol Maldives. Thank you
Sandra Marta
Madrid
Amazing stay at Villa park. Excellent services provided by Elliol Maldives. All areas were kept clean, very caring and kind staff. Great sports facilities. Exceptional food. We love the holiday and definitely we will be back in next year.
Roger Brooks
Kaohsiung
We're ready to show you the way.